Get lyrics on your iphone or Android phone with the karnatik app!
karnATik Singers - CR Anand
---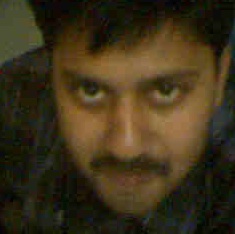 CR Anand, also known as Anand Chintalavadi, is an engineer in a telecom software start-up company in Bangalore. He previously worked at Wipro and the Indian Institute of Science. He has been learning Carnatic music for five years from Sri Nagaraj, a disciple of GN Balasubramaniam. He enjoys listening to both Carnatic and Hindustani music.
Contact:
Songs performed:

---
Contact us